Photo by Ken Duncan. Copyright 2020 Divine Guidance Pty Ltd.
Modular Advanced Thermal Treatment
IQ Energy Australia has sourced, what we believe, is the best available technology in the world. We market, supply and service IQ Energy's Modular Advanced Thermal Treatment Plant.
By using a thermal treatment approach we are able to convert problematic waste streams to valuable products, such as heat, clean water, biochar or fertiliser.
Most gasification plants in Australia and around the world are industrial scale, taking years to design and build and significant cost.
IQ Energy has taken a different approach.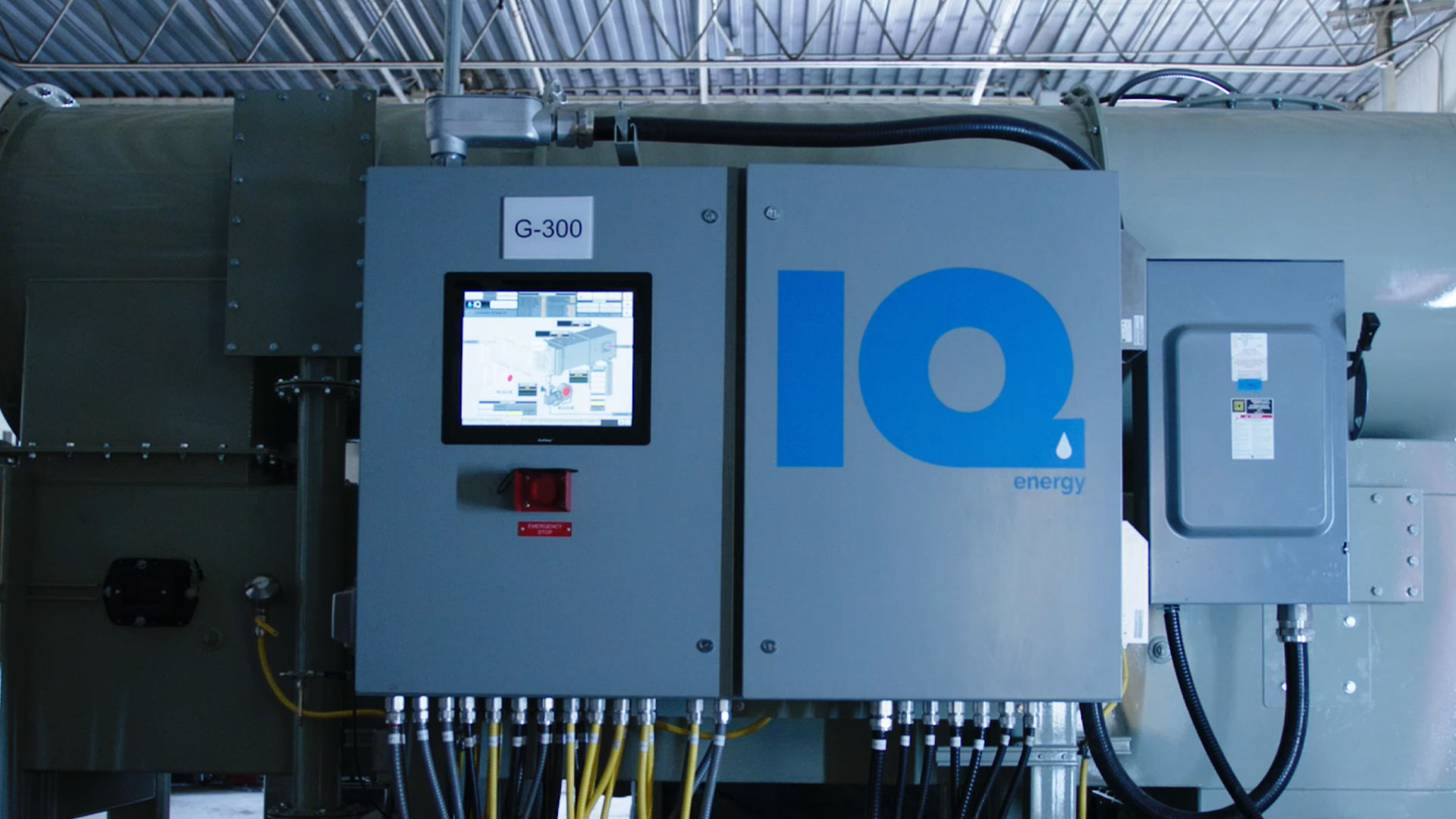 IQ Energy's Modular Plant
Key features of a full-size plant have been repackaged into four standardised plant modules:
Gasifier & Oxidiser (In-direct or Counter-flow)
Thermal Dryer
Thermolyser
Pyrolyser
Each module comes in two models, depending on waste volume.
For example, the Gasification module comes in:
G-300 model (0.3tph; 7tpd; 2,500 tpy) or
G-1000 model (1 tph; 24tpd; 8,000 tpy)
Each plant module has standardised design, allowing repeatable high-quality manufacturing. Fitting inside a standard shipping container, modules are delivered by truck, close to the source of waste and installed within 1-2 days.  For example, the plant (pictured below) has been configured:
1 x G-300B Gasification + 1 x IDT-1250 Drying + 1 E300B Cleaning/Quench
Processes circa 7.2 tonnes per day of waste, such as MSW, waste plastic, biomass, dried sewage sludge, agricultural waste etc and capable of drying off 22-4 tonnes of moisture each day
Energy output: 2.5-3.5 GJ per hour